Television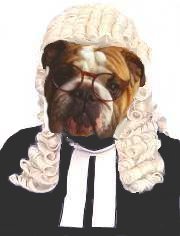 Cinnamon, this week's judge dog.
NEW SERIES:
Dog Justice (Sky 1, 9:30 Thursday)
Ordinary people, with genuine grievances, debase themselves by allowing their legal cases to be brought before a bulldog in a wig, pince-nez and gown. It's the stumpy, hairy arm of the law! This week the notion of implied consent is lost on our arbitrating hound as he repeatedly attempts to escape from the bench, before defacating loosely onto it, in much the same way that Freddie Starr would. The case continues.

ARENA SPECIAL: Hitler's sex machine (BBC 2, Sunday, 10:00pm)
Just what was it that made Hitler so different - so appealing?

Nevermind the Wagnerian bombast of the synthesizer score or the stentorian finger-wagging of whichever super-annuated thesp they've dusted off to ramble over the Busby Berkley style Panzer Tank choreography...JUST LOOK AT HITLER!

He looks like he was poured into that uniform. Ggrrrrrr!

Slip comfortably into the mind-set of a million fat, skin-headed men, as Goerring's Machiavellian spin insidiously drip-drip-drips into your unconscious.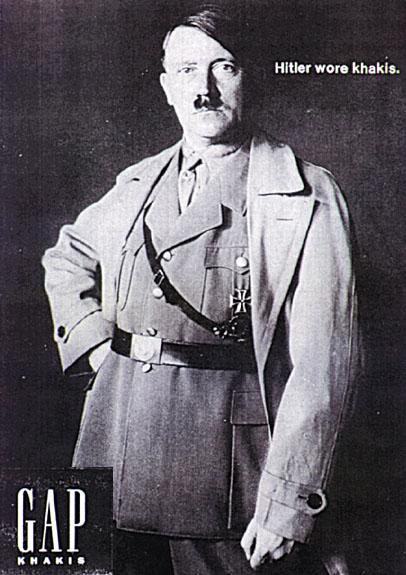 Hitler: He's so fine, he'll blow your mind.


Film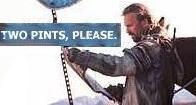 The Milkman: None today, thanks.
The Milk Man:
Director, Kevin Costner
In the follow up to the box-office smash 'The Post Man', Kevin Costner is back with yet another tale of struggle in the face of adversity.

Against the backdrop of a bleak post-apocalyptic future, Craig Medley (Costner) is desperately trying to rebuild America's shattered industries - starting with the essential door-to-door milk service. With the help of a small herd of cows, he takes us through all the thrills- and spills- of his haphazard milking and bottling procedures. Then we're out on his milk route, bringing about all manner of low-speed excitement.

Since everyone enjoys the milk, Costner is soon very popular with his neighbours. But he is then disillusioned by everyone's inability to pay for the service he is providing, and he gives up.

John Ritters gives a characteristically sterling performance as Costner's gibbering hobo sidekick.

Costner writes and directs 'The Milk Man', and like all his filmic ventures, it is enormously and pointlessly longwinded
'The Enema of Kaspar Hauser'
Directors, J & E Farrelly
Grotesquely misjudged Farrelly brothers remake of the Herzog classic.

Adam Sandler stars as an idiot manchild, alone in a world he never made. Found wandering the streets of 19th Century Nuremberg, cute , stuttering, moron, Kaspar (Sandler), has but two possessions to his name ; a small carved wooden horse and a compacted bowel like an angry, clay fist.

Frighteningly inept comic set pieces ensue.

Co starring Jeffrey Jones as Baron von Assenhurten
'Nixon'
Director, Oliver Stone
Family comedy.

Robin Williams is uncompromising in his portrayal of the disgraced US President as a lovable man-child.

Based on a true story.


Television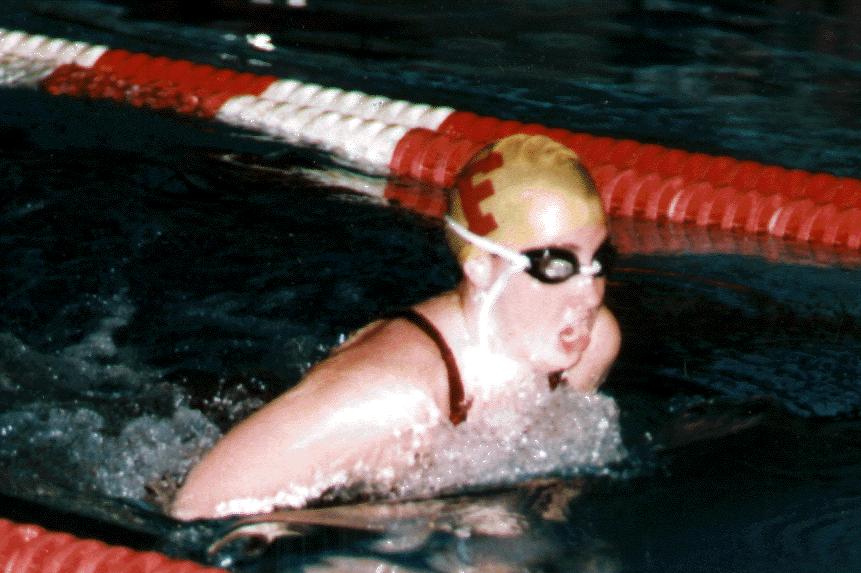 'Lyndsey', dazed after tagging.
NEW SERIES:
'Swimming with Barmaids' (Monday, 9:30pm BBC1)
A new three-part mini series for BBC1, following a group of British manrine biologist's expedition into barmaid infested waters off the French Riviera.

This stirring (and at times quite beautiful) study, shot as series of diary entries, and some stunning underwater photography, shows that barmaids are actually much more distinct in their actions and reactions then was at first thought. The programme also goes some way to dispel the popular myth that barmaids tend to be controlled by a simple series of innate behaviourial patterns.

Some of the more compelling footage from beneath the swirling panorama of the ocean, is taken by a camera mounted on the back of 'Lyndsey', one of the the more friendly barmaids.

Marine biologist, Lenny McLaren told The Pariah: 'The locals thought that getting in the sea with the barmaids was suicide. They really did.

'In actual fact,' Lenny laughs, 'we discovered that the barmaid's are really very shy. If you swim towards them, they tend to hurry away.'

New Series: 'History Panto' (Channel 4, 9:00pm, Monday)
This week, Michael Staniforth perches precariously on the corner of a desk in a hastily prefabricated study and gravely intones a list of famous people who died between 1218 and 1704.

Meanwhile, a series of bit part actors from 'Holby City', hobble stiffly up and down corridors in Hampton Court, feet away from gawping tourists, praying that the sweat from their top lips doesn't dislodge their spirit gummed beards; sending them back to the ignominy of being glaucomic old man in A and E.

This weeks special guest star: Felix Bowness as Sir Thomas Moore

NEW SERIES: 'If you haven't got your health, what have you got?' (Channel 4, 8:00pm, Wednesday)

This week, a man with mumps shows us his banjo. With Dr. Miriam Stoppard.