The Pariah, being England's foremost anti-gossip magazine, has always been diabolically smut-hungry, and, as such, we'd love to hear all your outlandish comments about this country's shabby genteel.

Please e-mail any such witticisms, and/or observational comedy basics, to The Pariah, at the address on the following page.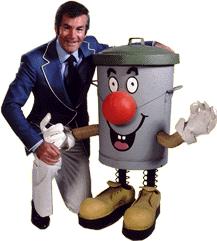 Sir,

With the recent departure of Anne Robinson's travesty 'The Weakest Link' to the New World, has this not opened the door for all our other dross gameshows?

Surely, the 1980's ubsurb format gameshow '3-2-1', would take the Colonies by storm.

Obviously, the show should still be hosted by the leather-faced inquisitor Ted Rogers, and combine its usual impossible riddles with sketches, featuring the waning comedic abilities of some old Irishman.

It would be particularly excellent with cameo spots from comedian's Punt & Dennis, Ex-Dr. Who assistant, Bonnie Langford and, of course, singer, Cameo.

Helen Bendry

Sir,

Here's a tip for the top, for all those who have recently had their novellas returned from the publishing house. If your having problems getting published, try using your initials instead of your christian name. This seems to be a surefire recipe for literary success at the moment.

Yours,

PL Buckley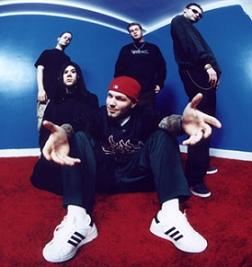 Sir,

The world's premier sports metal band, Limp Bizkit, gained themselves sans guitarist last week (sic).

A global search has been launched for somebody who can combine rock riffs with a hip-hop sensibilities.

It is rumoured in some circles, that Rob Van Winkle, aka the Iceman, is high in the running.

He has already shown, in his previous incarnation, that he can kick it old-school stylee.

More recently, Van Winkle has been trying to carve himself out a career in the sports metal arena. Fred Durst, was credited with saying, 'You gotta respect a man like the Ice. I mean, he got dissed hard for his pop/rap crossover. But I see it, like, the mighty Bizkit, man.

'We ain't constrained by the rules of the music establishment. No Way! We combine rock and hip hop in a way that is pleasing to people perusing all sorts of minor sports, but especially skateboarding. Woooh! Yeah, skateboarding rulez!'

And you better spell rulez with a "z" or I'm gonna kick your ass.

Peace out,

David Burkeman.